We are a manufacturer and Exporter of handmade Jute, Cotton, and wool rugs, braided rugs, cushion covers, poufs, ottomans, kitchen towels, area rug, bath rugs, bath mats, doormats and carpets. Our best-in-class collection of top-quality pit loom and handloom products makes us stand out among all other manufacturers and suppliers in India. We are a Goodweave certified rugs company and are committed to child-labour-fee rugs production.
Jute is a natural fibre grown in humid areas of eastern India and has various special properties making it a multiuse natural fibre. One of the most important uses of Jute is in making decorative rugs for sweet home. Jute fibres undergo a spinning process to form yarns and then these yarns are weaved in pit looms to form beautiful and best-quality jute rugs.  Another process of making a jute rug is to make braids by spinning the yarn and then sewing these braids together to make a braided rug by the manufacturers. We are a custom area rugs manufacturer making products of various shapes i.e Square, oval, circular and rectangular shapes and in various printed designs as per the requirement of the client.   
Chindi word originates from ancient Indian Sanskrit language which means torn out pieces of cloth. Chindi is actually a by-product/waste of the textile industry, therefore, making it very cheap. Chindi is of various types like mixed chindi, paper chindi, Nada etc. Chindi area rugs are the cheapest type of rugs to decorate your abode. These rugs can be used as area rugs, doormats, bathroom rugs, scatter rugs, floor rugs, runners & outdoor mats. As per the requirements we provide various custom sizes and colours. Shaggy chindi rugs have a huge demand in European countries, the USA, Australia and Canada because of their price, usability and eye-catching looks. District Panipat, Haryana is the hub of chindi rugs manufacturers.
In order to decorate our precious homes, beautiful designer rugs are the best option. Whether it is for outdoor purposes or indoor purposes designer rugs are the must-have product to create a luxurious environment in our home. The eye-soothing colour combination is the top priority of today's generation, therefore, our focus is to manufacture a designer rug having a perfect blend of colours. These rugs are mostly used as scatter rugs for sofa sets, chairs, stools etc. We have an extensive collection of various designs to suit every person's needs. Customization options are also available.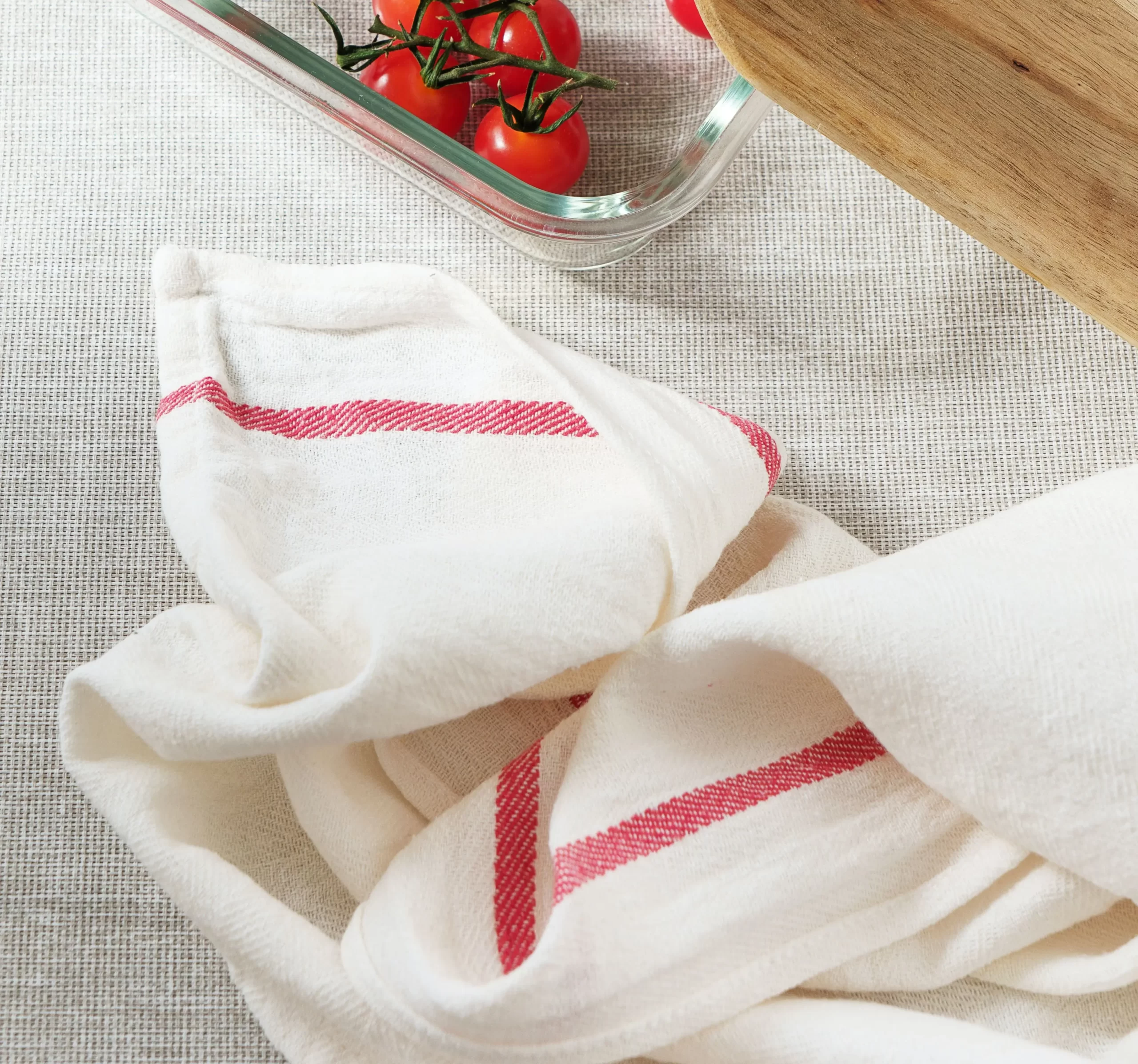 Kitchen towels are a multiuse product without which we cannot accomplish certain frequent kitchen works like wiping off utensils and crockery, absorbing regularly occurring spillages, handling hot pots, pans and other cooking utensils, removing stains from shelves etc. For hygienic cooking, we need to keep our hands clean and dry and a kitchen towel is the only product which is capable of that. What if you do not have a potholder, oven mitts, or handle mitts? The answer is a single versatile tea towel. We are among the top kitchen towel manufacturers in India. Our price and quality of tea towels and dish towels are unbeatable. In manufacturing, we use 100 per cent natural cotton. Our product quality, cheap prices and customization options are the reason which makes us stand tall among tea towel manufacturers in India.
Cosy and comfortable cushion covers are the ones that add extra comfort to our life. We have a vast collection of cushion covers which are divided into three categories based on material and process of making. First is Denim cushion covers, these are made of torn-out jeans/denim material and are carefully stitched to make a spectacular product. The second one is embroidered; as artisans' dexterity in creating a unique and elaborate contemporary design is easily noticeable and bright colours blending adds extra beauty making them a perfect curated collectable. The third is block or screen printed, modern designs can be machined or hand-printed according to the need of the buyer. We manufacture and export customized best quality cushion covers, please check all our collections and feel free to send us a query.
From the list of home decor items, ottoman and poufs are the most recent items added in the ottoman and poufs manufacturers collections. Earlier every household uses stools made of bamboo for sitting in drawing and living rooms but now new stylish ottoman & poufs have replaced them completely. We manufacture various stools and sitting balls made of a very high quality and durable items. The problem with these ottomans is the high transportation cost due to their large volumes, but we have engineered the solution by introducing new detachable legs which can be detached and from the main stool and save the volume while transporting. Our manufactured items have unmatchable quality and due diligence is given while manufacturing them.