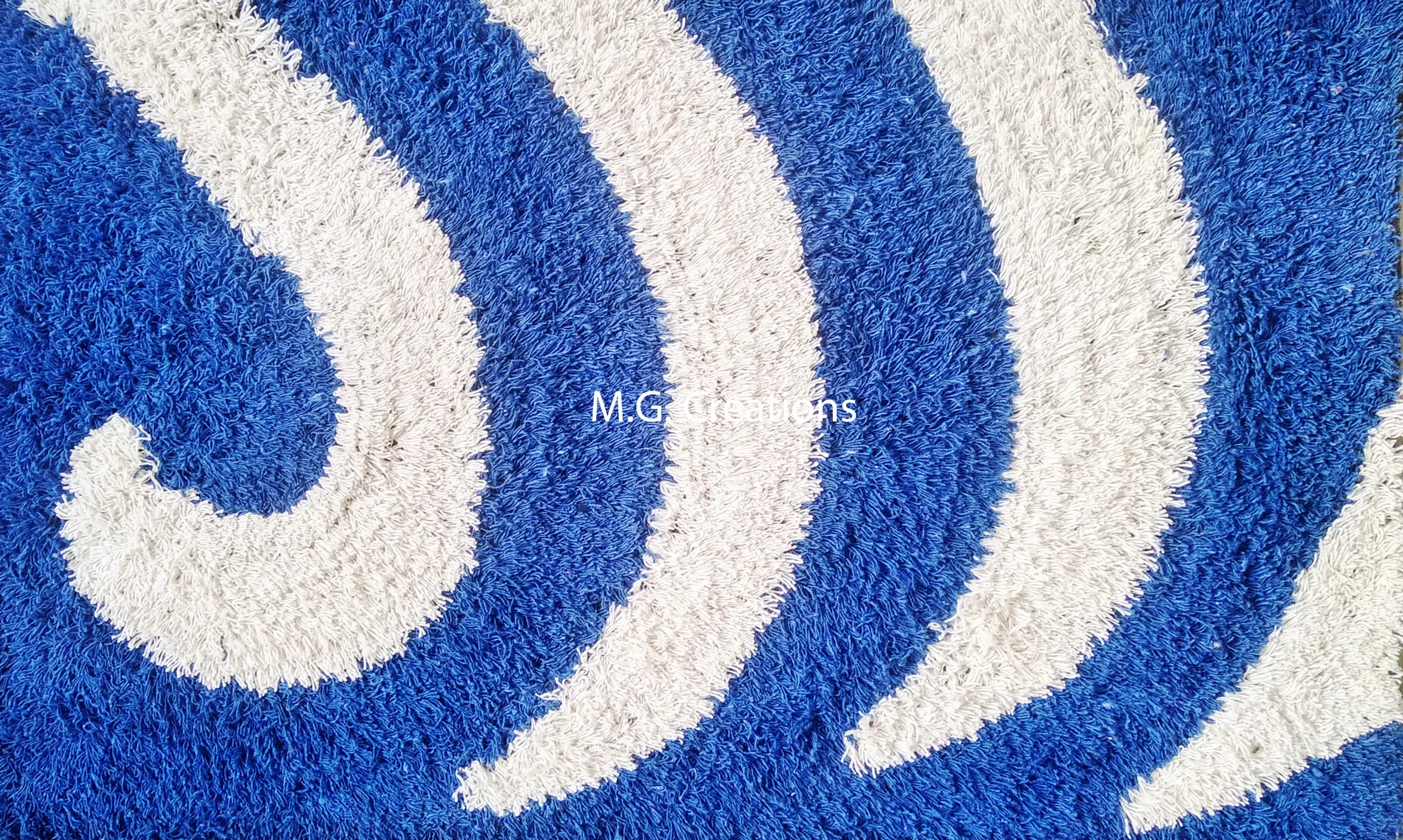 M.G. Creations - A Reliable manufacturer, supplier, and exporter of Bathmats & bath rugs (OEM)
M.G. Creations is a manufacturer, supplier, and exporter of Bath mats, bath rugs, bathroom rug/mat, and other home furnishing products in India (OEM). We manufacture all our products in-house at our factory in India and export them worldwide at reasonable prices. We are a pro-customer company and always try to achieve the utmost customer satisfaction. We adhere to all Goodweave production standards at every step of product manufacturing. Among all manufacturers and suppliers, our company is known for maintaining and supplying high-quality products.
Our motto is to manufacture only the best quality products at the most affordable price. Every single product we produce goes through a strict quality inspection under the supervision of our expert team. While maintaining high production standards, we have achieved nearly zero manufacturing defects. In-house manufacturing plays a vital role in quality control and maintaining high-quality standards. Quality assurance is our backbone, helping us to remain ahead among all manufacturers and suppliers of Bath mats, bath rugs, and bathroom rug/mat in India.
What is a bath mat or bath rug ?
Bath mats and bath rugs are specifically made to absorb extra water from our feet after we take a bath or shower. A bath mat provides an anti-slip floor surface to step on and helps in quickly drying our feet. When used adjacent to a bathtub, a bath rug behaves like an extension of a towel. These can be manufactured from different materials, but the best material is only 100 percent natural cotton because of its high moisture-absorbing capacity. We are the manufacturers and suppliers of bath mats and bath rugs made of the best quality materials only. Some other important properties are discussed below.
How to choose which bath mats/rugs to source from the manufacturer
Selection of bath mats and bath rugs is based on its various properties and purpose of use.
Soft and Cosy Texture
When you touch a bathmat made of fluffy cotton, it feels very soft and cozy. They are very smooth, do not give any lint, and are made of high-quality yarn. Some manufacturers also manufacture and export bath mats and bath rug sets made of microfiber and other artificial fibers which feels even much smoother than cotton bathroom rugs, but there is a very serious problem with microfiber products and that is the water absorbing capacity. A product made of microfiber has nearly zero water absorbing capacity, therefore it cannot serve the purpose for which it has been manufactured.
Eye-catching look
Various colorful yarns can be blended with each other to manufacture a dazzling bath mat. The color of the product can be altered in order to suit the home or bathroom decor, mostly solid colors are used so that it perfectly matches the wall tiles' colors. The design of the bath rugs is also very attractive, you can see our full collection, having various designs related to geometric patterns, flower or natural patterns, animals design, inspiring quotes designs, etc. A manufacturer can make an unlimited number of designs as per the taste of the client. Theme-based products can also be custom-made.